Small parking footprint
IT Party next Friday
Wednesday, February 23, 2005, 08:11 - Humor
Like every year at the end of February, we, at the Information Technology - (IT) department, are celebrating the new year and we organise the most crazy party in the city.
Leave all your taboos at home and come join us in the craziest, funkiest, out-of-limits party of the year.
Take your time to prepare youself for the wild, bombastic night that will free your deepest instincts.
We do it IT-style, so get in the mood!
We are attaching a picture of last year's party, so you get an idea of
what you should be expecting
...
Nicolas Erd
German zoo tempts gay penguins to go straight
Thursday, February 10, 2005, 10:29 - Humor, The News
A
German zoo in Bremen
is trying to get their male penguins to go straight again. They didn't know that they only had male penguins. Several couples have formed by now and one couple even adopted a stone as an egg. The zoo now has imported female penguins from Sweden in an attempt to straigthen the gay penguins up....
Female Brain
Thursday, February 3, 2005, 08:37 - Humor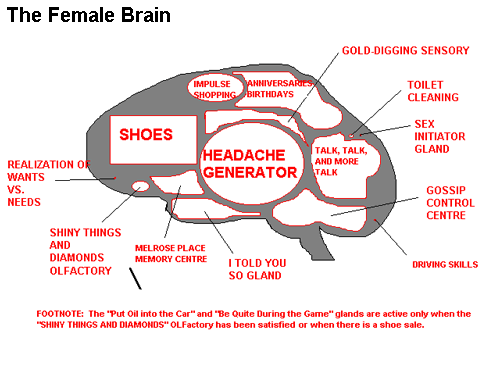 Male Brain
Wednesday, February 2, 2005, 11:18 - Humor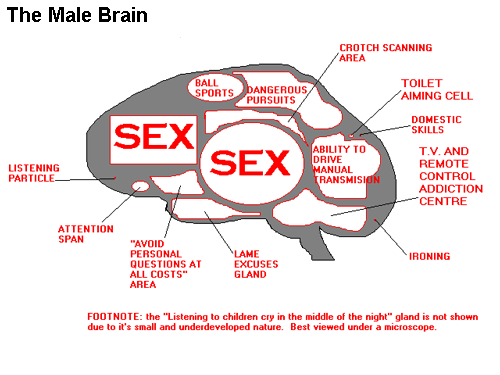 Dinner talk...
Wednesday, January 26, 2005, 08:44 - Humor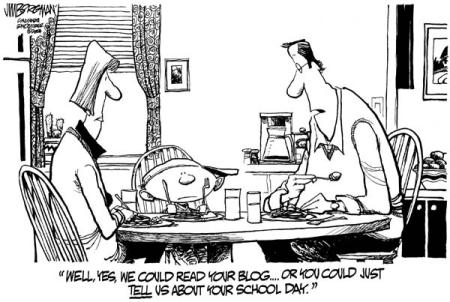 Thai elephants toilet trained
Sunday, January 23, 2005, 23:15 - Humor, The News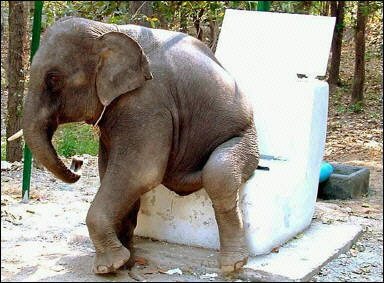 Diew, a five year-old Thai elephant, demonstrates how to use and flush a toilet at an elephant camp in Chiang Mai province, in northern Thailand. Having taught Thailand's elephants to paint, dance and play musical instruments, their Thai handlers are now toilet-training the beasts, media reported.
Source: AFP
Back
Next